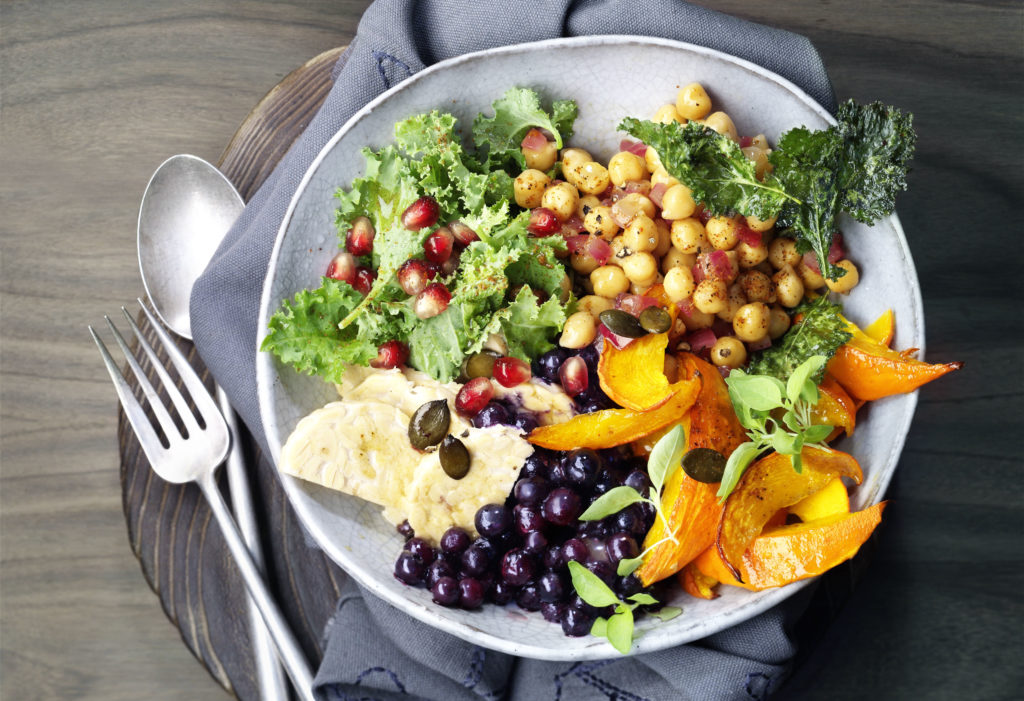 If you don't know what a Buddha Bowl is I'm assuming you are without Instagram or Pinterest.
Buddha bowls are the food thing of 2017 and don't seem to be losing any steam as 2018 fast approaches. All the cool kids are making, Instagramming and eating them but here is something they probably have no idea about it has nothing to do with Buddha.
Writers of "Buddas diet" Cottrell and Zigmond a book on mindfulness and eating researched Buddha and his eating habits and certainly didn't find any Instagram worthy Buddha Bowls instead something else something much simpler. "Buddha woke up before dawn every morning and carried his bowl through the roads or paths wherever he was staying. Local people would place food in the bowl as a donation, and at the end, he would eat whatever he had been given," explains Zigmond. "So that was the original Buddha Bowl: a big bowl of whatever food villagers had available and could afford to share. It was probably pretty healthy since Buddha lived before the age of cheap processed food, but it was also probably pretty simple, maybe rice and a simple curry."
As for the modern day aka 2017 food craze, Buddha Bowl here is a simple how to.
Now there is the contentious issue of do you add a protein or not personally it doesn't matter, but I have added it in because I like a little protein.
It starts with a grain. The most basic and most straightforward is rice. Just use whatever you have on hand which is the premises of the whole dish. You could, however, use farro, millet, buckwheat or quinoa. Cook it according to the packet.
Add some vegetables, whatever you want, and however, you want them. Salad, Root, roasted, steamed, blanched whatever takes your fancy.
Throw in some protein now given that the idea of this dish is vegetarian the protein is meant to be a bean, lentil nuts, seeds or legume. There is, however, no hard and fast rules on it thrown in some chicken or tuna.
The only hard work is the dressing, and it can be whatever you like. I love a tahini dressing when using a salad based vegetables.
        one tablespoon tahini
        one tablespoon lemon juice
        two teaspoons extra virgin olive oil
        two tablespoons hot water
        one teaspoon honey
        Mix well and serve over buddha bowl.  
Eat and be merry.
Xx Deb