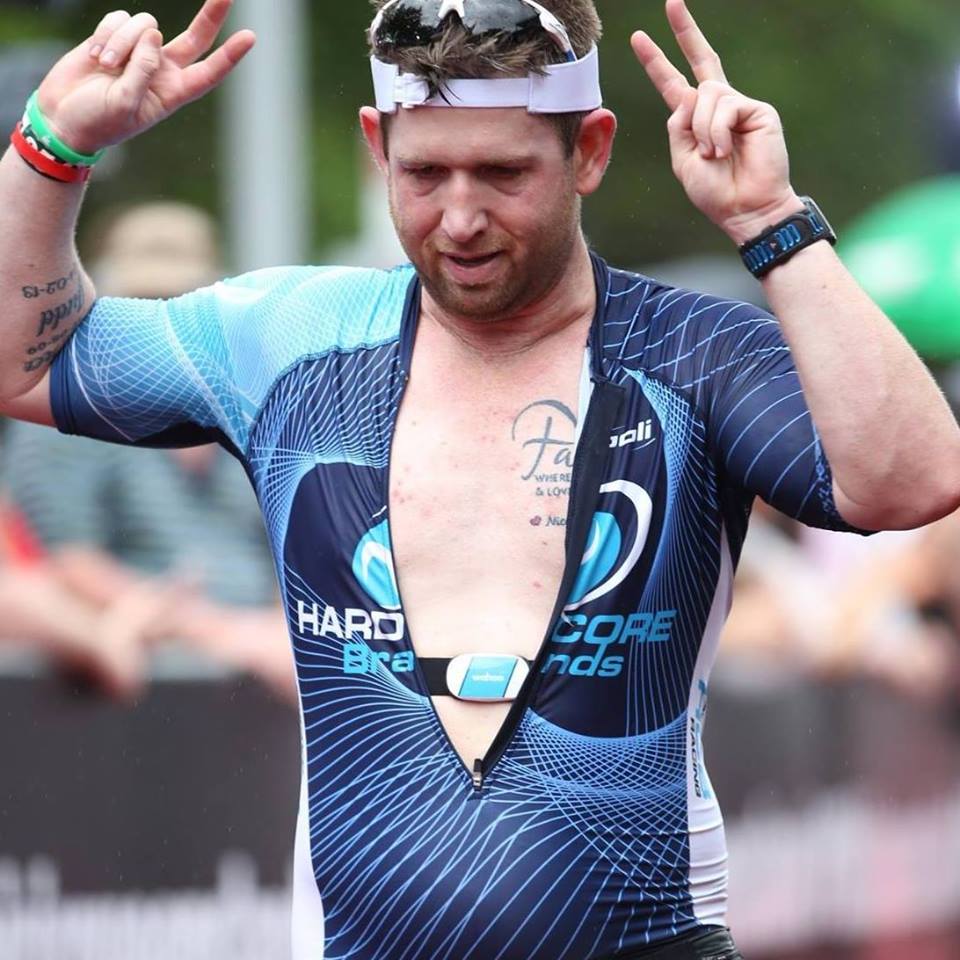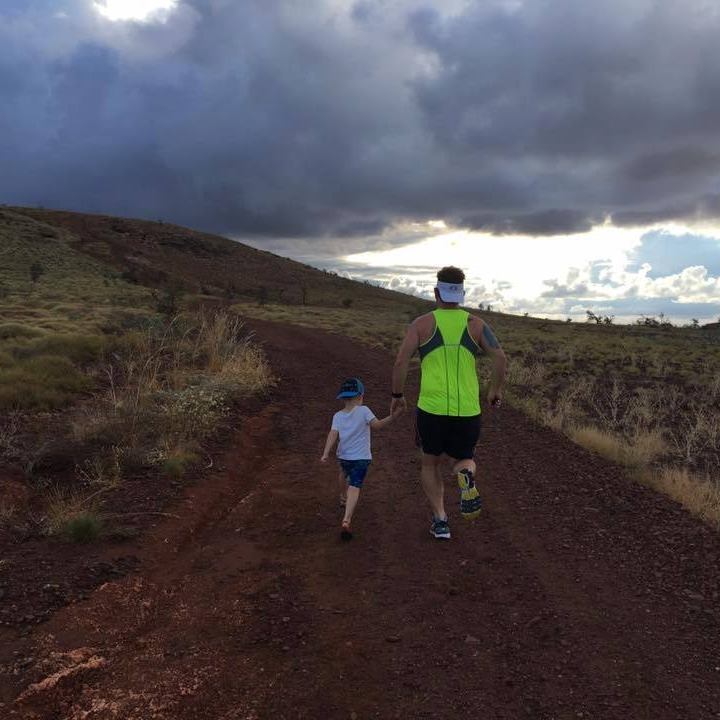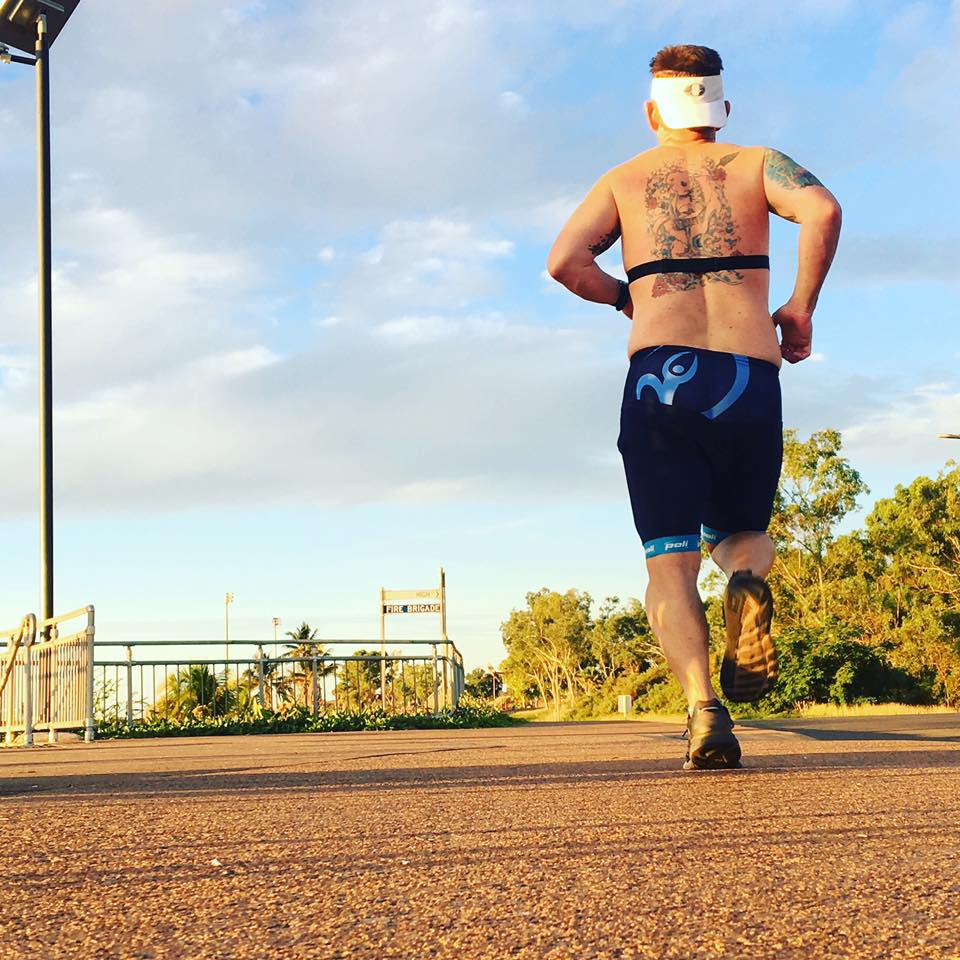 LET'S TALK GETTING FIT & HEALTHY AND WHAT I DID ABOUT IT
I'll start off by saying "anything is possible" – That's a catch cry from the sport I've come to love- Ironman racing where I swim bike and run long distances, it's the endurance form of a triathlon.
As some of The FIFO Wife's followers will know I have been a FIFO worker for the majority of my working life and have been in the resources sector all my career, this has meant being in camps for long periods of time, camp life was something I enjoyed in my younger days, spending a lot of nights at the wet mess, eating all the desserts, over filling my plates with battered fish and chips every Friday, you get my drift, it led to me putting on weight year after year, I'm embarrassed to say it took me the best part of 10 years to get my act together and start getting healthy.
I sat around one day at home thinking that I need to get active but I really had no idea what I wanted to do, I grew up playing team sports but never felt like I fitted in too well and I wouldn't say that I enjoyed it that much.  Being a FIFO worker I couldn't commit myself to doing anything team related, I couldn't commit to training and wouldn't want to let my teammates down by not being there every week ( I believe this is a major contributing factor to FIFO workers not being active), so I thought long and hard about it, and then one day I read an article on a local Facebook page that promotes an active lifestyle and has lots of articles on things to try, there had recently been a new triathlon club formed in town that promoted very heavily about just having a go, you didn't need to be a pro athlete to come and play.  So I thought why not.
I had absolutely no idea about triathlon, like seriously no idea at all, I had no idea how to run properly, couldn't swim 100m freestyle without it being a massive struggle, and didn't even own a road bike.  Once I had made my mind up that I wanted to have a go at triathlon I spent a lot of time researching triathlon, which led to youtube videos, which led to Ironman triathlon videos on youtube, and from that first Ironman video I decided that if I was going to race triathlon then I wanted to go long distance and really push the absolute limits of my body and race all day long, the videos of everyday people out there battling the conditions, battling their hurting bodies, battling the mental side of things and still managing to finish was inspiring to me, everyone has a story to tell and I just can't get enough of the stories about why people like you and me race ironman, it's mental, its physical, its emotional stuff.
So I guess I had to start training and getting fit, If I wanted to race, and let's be honest I'm never going to win so maybe race is the wrong word, so let's say participate instead. I should declare I have no interest in winning, I just want to live a fulfilling healthy lifestyle.  If I'm going to participate in endurance sport I needed to get fit.  I used to go the gym and all that stuff but I got bored with just lifting weights all the time.  Now at this time, I was pushing 110kg, a gut measurement over 1 meter which put me at risk of heart disease / Heart attack, not something a 33yr old should be facing.
So I started swimming riding and running, probably best described as floundering, wobbling on the bike and shuffling instead of running and boy oh boy did I struggle and I thought what have I got myself into, but if I could just manage to keep going and remember the mantra of "Anything is possible" then I would be ok.  I won't bore you with the details of all my training but I will say this, when you decide to race long distance triathlon you will spend a lot of time out training (I'm currently averaging 14hrs a week training with my next race in 6 weeks).  Training can vary depending on what you are racing, for half ironman which is 1.9km swim, 90km ride and 21.1km run I train approx. 7-10hrs a week, for Ironman 3.8km, swim 180km ride and 42.2 km run my training is averaging between 11-14.5hrs a week, it is 4 am or earlier starts almost every day of the week, 4 days a week is 2 training sessions a day so before and after work.
I'm now employed in a residential role which has given me the opportunity to train to my full potential and not be restricted to facilities in camps etc., but you train to the best of your ability with the facilities you have.  Nobody wants to hear my excuses, I made enough of them when I was unhealthy and overweight.  Other positive aspects of leading my active lifestyle are you change your eating habits, you automatically make better choices and your body loves it.  Remember I said I was pushing 110kg, well now I'm 90kg, I still have a little way to go but I feel so much better about myself and life in general, Im a better husband and father too.
My kids get involved in Ironman now too, they do the fun runs, my daughter is about to compete in her first Ironkids event in Cairns in 6 weeks' time and we can't wait to support her, I love that she comes and does swim training with me, she rides her bike while I run and she comes and does some running drills with me.  You do need an understanding partner and a very patient one as well, I'm very lucky I have that and I know I drive her crazy with my constant ironman talk and discussing nutrition, eating special meals, the smell of sweaty lycra in the laundry, my bikes being inside in my pain cave (formally the kids toy room), so a huge thank you to her and my kids for embracing the triathlon lifestyle with me.
Being that im only interested in doing long distance stuff I actually rarely "participate" as it takes a long time to prepare yourself for the race and spend so much more time training.  But you can't just turn up and do well – it would be foolish to do so, but weirdly enough I get great enjoyment and satisfaction from doing all my training and seeing my constant improvement, same days are hard and you think you have gone backwards, and other days you feel amazing and just want to keep going.  Race day is the reward for all the hard work you have done and should be an enjoyable day…do not get me wrong it will hurt on race day, it will hurt bad but it's so worth it.
I'll leave you with my thoughts on the atmosphere of ironman weekends – the atmosphere is absolutely amazing, the towns are alive, everyone's excited, friendly, the supporters line the streets and cheer you on, the Ironman volunteers are just awesome.  It really is an amazing experience.
So if you're ever wondering what you can do to get fit and healthy as a FIFO worker and can't do a team sport, give triathlon a go, it's been life altering for me and I'm so happy I found it.
Remember you don't have to go the long distances like I like do, triathlon has so many variations and distances you can do as a solo competitor or in team's events.  If you are thinking about having a go, get in touch with your local club, most clubs have a tri before you buy option so you can have a go and not be required to be a member at that stage.
My next race is on June the 11th this year for Cairns Ironman and I'm so excited to finally race again after my last race was in Taupo, New Zealand for the half Ironman in December 2016.
You can follow me for all my triathlon adventures @iron_kezza on Instagram
Thanks Kieran, 
Deb