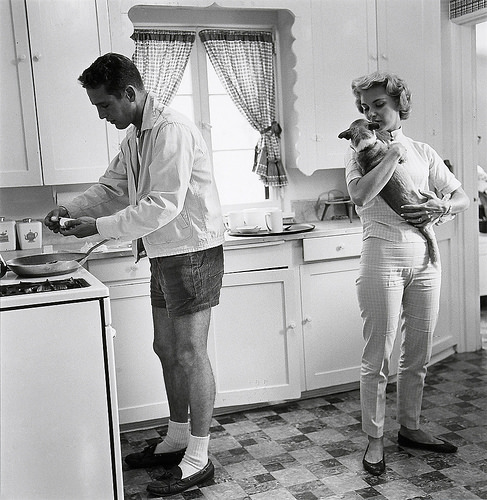 Unfortunately, I said until the male contraception pill is here, the only way you have to stop and protect a girl and yourself amongst other things as well as getting pregnant is to use a condom.
I followed that offhandedly with I will put some in the bathroom one day. I would prefer if you didn't have sex earlier than 18, 19 or 20 trying to unrealistically stretch it out but I would much prefer you had one on you than not.
I will wait until I'm 30 said b3 reassuringly.
Okay, I said looking down as he slid on his back across the kitchen floor.
Oh and please don't do it in the car or under a bush and if need be come see me so we can work something out. And never I said never have sex with a girl who has been drinking even if she says she wants it. If she has been drinking her ability to make the right decision is impaired and that's not fair to her.
They looked at me my sons twelve and eight as scooby doo blared in the background.
It should be mentioned that B3 isn't privy just yet to the ins and outs of sex just yet. He is aware that its something grown up's do and is a big deal. B1, on the other hand, has more than a fair idea of what is what.
B3 had at this stage joined us at the table, B2 was off somewhere stripping out of his iron man costume mostly like the lounge room, and B1 was just looking at me across from the table as if to say is this required over breakfast.
Breaking the silence with Why said B3 not understanding anything but asked the question anyway while B1 was coming to terms with the fact I wasn't stopping anytime soon and so nodded in somewhat understanding of yes continue.
Why I said because if a girl falls pregnant her whole life changes, yours will too but hers mostly and that's not fair for any 17 year old; especially if her parents aren't supportive. I then carried on with slightly more drama than anticipated, then I will be a grandma, and I don't want grandbabies for years yet.
but mum babies are so cute B1 exclaimed smiling, and fun he added later.
I almost jumped out of my chair with a firm reply oh no they aren't. Babies are just like any small new thing. They are fun about 20% of the time I said rather too loudly. The rest of the time they are awake needing to be fed and changed. Then you are trying to determine why they are crying. But being a new parent, you haven't got your mind reading skills yet, and so they are screaming until you are a blithering mess. I realised my stats might be somewhat out, but this morning I was on a mission of avoidance.
He looked at me somewhat confused that babies were anything other than what was on the Huggies nappy ads.
It's not the first time we have talked about sex. The first time was in the car when B1 realised what sex was and that his father and I would have had to have had it for them to be here. That conversation caught me off guard, and it was awkward and funny for them at least as I squirmed and handed things off to their father who at this point was only halfway through the swing. B3 had erupted into fits of embarrassed giggles not understanding what B1 was asking or why as I danced around answers with ums, ahas, and hmm yes that's right. Whispering yes, most people do it naked, and yes those noises are good noises.
Regardless of that dancing session in the car, it was however probably the icebreaker we needed for what was happening over breakfast this morning. We went on to talk about how hard it is to be a parent, something that can occur after sex just once. Once I said holding up my finger saying it louder and firmer each time but continued on with how especially hard it was to parent as a teenager. It was as they were looking at me and my pointed finger that it struck me how at ease our conversation was. How easy it was for my son to tell me who his crush was at school. And I wondered was weaving it into the everyday conversation the way to do it? Not making fun of or teasing him that he liked a girl but acknowledging it, not encouraging it but in the same way not dismissing it by saying okay what is she like?
I have never teased my kids about 'liking' or 'having a girlfriend'. I have never felt comfortable with that. Its the same as I have never liked it when someone calls a child sexy. And I had never thought about how I was going to have the talk either, though I thought I would wing it somehow; pretty much my whole parenting philosophy runs. Personally, I learnt about sex from 'how did I get here books' and school. I don't ever recall my parents sitting down with me giving me the talk and so I'm guessing its why I was always embarrassed about it.
It was only after B1 declared that he would talk to us first that I decided that this level of informality was at least the way to do it for our family. And while I can almost guarantee that he will not seek us out; after all who is going to find their parents when they are getting hot and heavy with their 'greatest love'. I am hoping the thought and courage is there in thought and in the meantime, I'm loving the conversations we are having at the moment as we evolve into something different.
Have you had the talk? How did you manage it? 
xx Deb