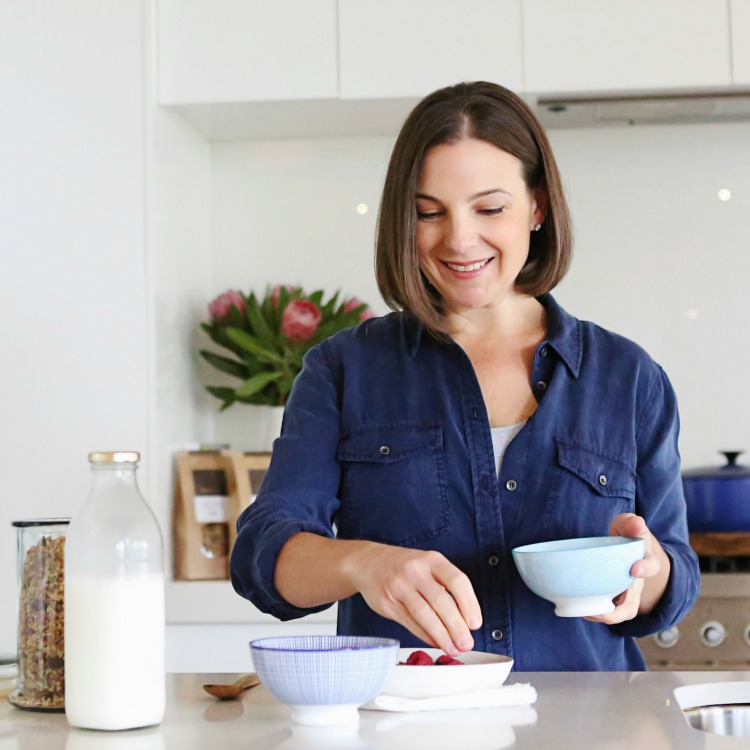 I connected with Kristin from Mamacino some years ago when I discovered that her husband worked 'away' like mine did, she was amongst the first I had met with a life like mine and it was so reassuring to know there were others. Naturally, I started following her blog and its become one of my favourite foodie blogs since. Kristin's blog Mamacino and brand have gone on to wonderous things and so I am so pleased she was able to find the time to answer five questions for our new interview series.
Mamacino.
Tell us about yourself and your family.
I never know where to begin with this question!  My name is Kristin.  I'm a mum, a teacher and a whole foods cook.  I love to create recipes and share my ideas about healthy eating and living on my blog, Mamacino.  I live by the beach on the Surf Coast of Victoria with my three children and my husband.
We love to spend time as a family riding our bikes or visiting the Farmers Market.  In the summer we spend long days on the beach swimming and surfing.  We have a pretty good cafe culture down here so we seem to spend quite a lot of time drinking coffee!
My husband works for Border Force and is away from home for long periods of time, usually four to six weeks, working on patrol boats.  This seems normal to me now as we have been living this kind of life for over ten years.  That's not to say we don't still have our ups and downs, we do, but we have become better at managing them.
Tell us a bit about Mamacino and where the idea came from.
I have always loved food and always loved writing.  When my children came along, my ideas about healthy eating changed dramatically.  Frankie, my daughter developed severe food intolerances which is when my journey to better well being began.
People were curious about the food I was making and the changes I was making to our lifestyle so I began writing about it and sharing recipes.  Really, I was writing for mums, to share ideas about how to make a healthier lifestyle more simple, easier.  I was writing about my life and all the ups and downs in a very real way and other mums seemed to resonate with that.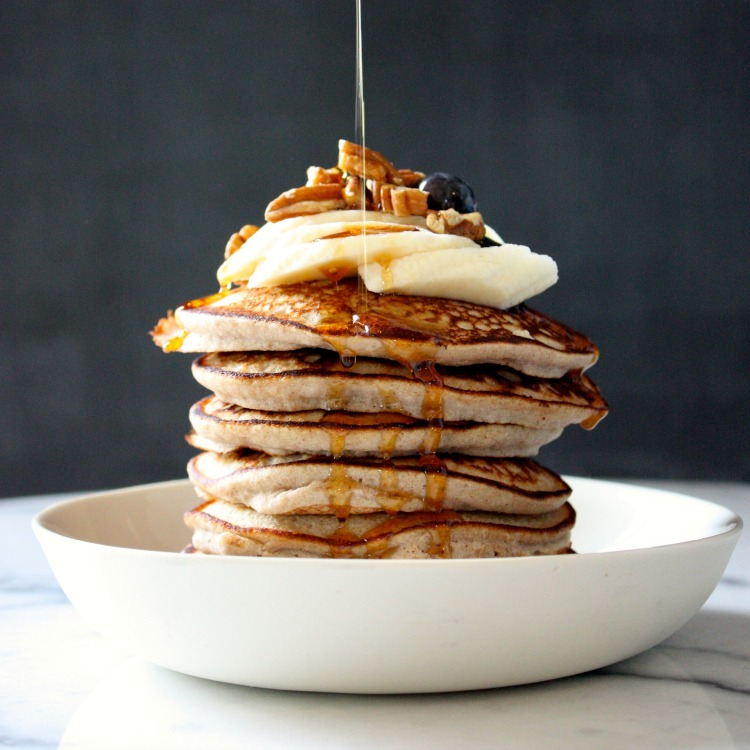 What is your favourite recipe?
My grand father came from Italy and so I am completely obsessed with everything Italian, including the food!  At the moment, my favourite recipe is for a limone e ricotta ciambellone, an Italian lemon and ricotta ring cake.  I have been trying as many different recipes as I can get my hands on but often end up giving the cakes away to friends and neighbours because although made with love, they are not exactly healthy!  I also love making granola and am always coming up with different flavour combinations to compliment my range, Mamacino Granola, which I make in collaboration with La Madre Bakery and sell in supermarkets and food stores across Victoria.  Another thing we're all loving at the moment are my banana buckwheat pancakes.  The kids enjoy them piled high with yoghurt and berries.  They are probably one of the most popular recipes on the blog!
What do you love about your job?
There is so much to love about what I do.  I love writing and connecting with other modern mums on a similar path to me.  I love experimenting with beautiful, fresh produce and coming up with new recipes.  I love to take photos and do all of my own food photography.  I love the flexibility of working from home so I can be available to my children and spend my time doing something creative and something that helps others. I'm incredibly grateful for being able to do what I do.
How do you manage running a business, being a mother and not losing yourself?
I keep things very simple.  I don't say yes to things I don't want or can't find time to do.  I don't over commit to after school activities.  I keep our meals simple and our routines very simple, especially when my husband is away.  This has not always been the case!  Since turning 40, I am finding that I listen to my body more and I'm more open to giving myself more of what I need, which is usually time and space.  I try to say yes to the good things more!  Morning walks on the beach, having friends over for dinner.  I try very hard to prioritise the things that are important to me and that serve me and my family best.
You can find the recipe for my banana buckwheat pancakes here.
Thanks Kirsten.
Instagram: @mamacino
Facebook: www.facebook.com/mamacinoblog
Pinterest: Mamacino Granola