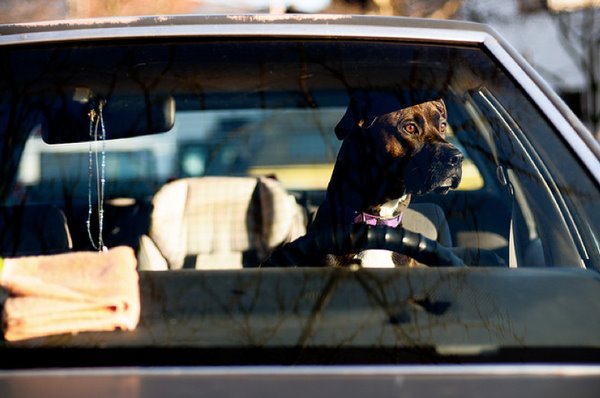 I remember being seven months with my toddler strapped in a sling on my back another one set up in a cot on the ground and I was painting. Which is fine but I was also two meters off the ground on a ladder determined to finish the railings of our veranda before my husband got home from work. Two men that lived up the street passed in their car, they slowed down yelled out the window and said "do you need a hand Deb?"
I looked at myself paint brush in hand, toddler in a swing on a unsupported ladder two metres off the ground with the other said child at the base of the ladder. I was a OH&S nightmare. "No I said I'm fine". They kept driving and I didn't see them again.
Six months later after having the baby I was at the market ground packing up my stall. I was carrying boxes heavier than my three year old toddler to my truck. There was twelve of them and my truck was parked twenty metres away. It was October, it was noon and it was hot.
'Here let me help you' said Darcy my market stall neighbour, my friend…
"No I'm fine" I said as Darcy started to carry boxes to the truck for me.
"It's okay please don't help me" I said almost screaming at him. He looked at me and I looked at him. Sweat dripping from his brow.
"I was only trying to help Deb" he replied. He was hurt and I could see that.
"Its okay "I said "go home you have a long way to drive, I would rather you do that." I continued feeling foolish for the way I had yelled. He stopped helping me and has never helped me again. Truth was at that point I was hyperventilating that 1. Someone was helping and 2. I had a co conspirator in the control issue of loading the truck.
It was later that afternoon that I realised something. After I had loaded the truck on my own, driven home and dismissed my neighbour's offer of help to unload my boxes off the truck into the shed again in the heat of the October sun that I realised something. Life had become very quiet. I was quite possibly lonely maybe. Being an only child I can deal with the quiet yet no one just popped by anymore. Nobody invited me anywhere anymore and soon there were no phone calls. It if I was honest saddened me. I had assumed that it was people didn't like me or that I had offended them somehow. I assumed that I had done something to them yet I didn't know what and so not knowing what I didn't want to make an arse of myself by asking. I sat under the shower where all good thinking is done about what had happened with Darcy at the market ground. I was a little embarrassed that I had hurt him like that when all he was trying to do was help but it suddenly dawned on me I was so independent so determined to do everything on my own, control everything that I had isolated myself.
I had done something to them my friends, my neighbours, my family and it dawned on me as I turned the cold water off what it was. They had stopped calling, offering help, popping in just to check on me because I was constantly turning them down and it was to my own detriment. What's the point of banging your head against a brick wall right?  What's the point of asking are you okay do you need a hand when the answer is always the same.
I thrive on being independent. I love it. I'm an only child so perhaps it's something that comes naturally but I also don't like to rely on people. I don't want people to think I need any ones help. Control, routine, and independence had been my friend but it like all things not used in moderation had also become my enemy. I like to control the situation because I have to I have to have complete control of my life when husband is at work; if I don't it goes to the literal dogs. And still even now after all these years I feel I have to prove that I can do this lifestyle on my own after all its our choice therefore this is the consequence but people also thrive on helping each other, it's what makes the world go round. I liked helping people it's what gives me incentive to see people. Talk to people. It gives me the warm and fuzzies so why wouldn't it to someone else? By helping me? Taking help is not by any means a sign of inadequacy because you have accepted a little help in life. Help when taken and used to the positive advantage of if anything is what gets us where we need to be. It should be congratulated. It's a step to having and getting what we want; to achieve. To be a part of something and for me that was friends and community I was missing them.
So I started saying yes more often and even asked for help a couple of times. Now I haven't relished all my control, I refuse to be a damsel in distress, I still live by the motto I don't need a man I want one. I still thrive on my independence but now if someone offers me a hand I say yes please. My hands maybe sweaty, my heart beating a million miles an hour as I relinquish control and some of my independence over lifting the freezer down the steps on my own but I'm thinking of it as more my contribution to them feeling warm and fuzzy and in the end that makes us both feel good the added bonus my phone rings, people stop and ask are you okay do you need a hand. Sometimes I do sometimes I don't but I take it all the same because one day I may possibly may be not.
xx Deb