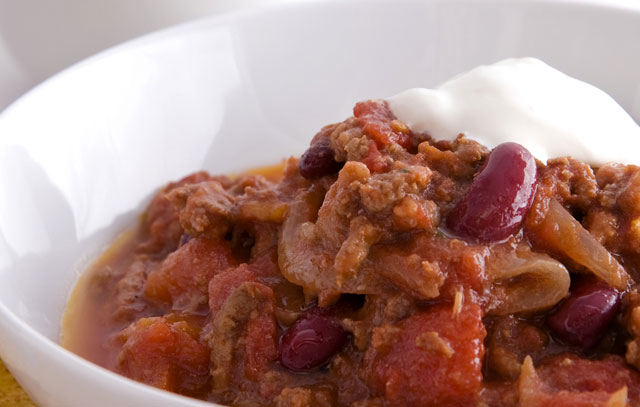 A really good favourite among my the boys and great freezer meal recipe. A perfect for being used in Nachos as well. I always always make double. Serve with rice perefct easy meal.
Chilli Con Carne
2 teaspoons olive oil
125g rindless bacon, roughly chopped
750g lean beef mince
2 medium brown onions, finely chopped
2 medium red capsicums, chopped
3 garlic cloves, crushed
1 long red chilli, chopped (optional especially when making for kids)
2 tablespoons Mexican chilli powder
1 teaspoon of garam masala (this is a optional deb extra)
800g can chopped tomatoes
400g can red kidney beans, drained,
1 beef stock cube
How to:
Heat oil in a large saucepan over medium heat. Add bacon. Cook for 5 to 6 minutes or until crisp. Add mince. Cook, stirring with a wooden spoon to break up mince, for 15 minutes or until browned.
Add onions, capsicums, garlic and chopped chilli. Cook for 5 to 6 minutes or until vegetables are soft. Add chilli powder and garam masala. Cook, stirring, for 1 minute or until fragrant.
Add tomatoes, beef stock cub and 1 cup cold water. Bring to the boil. Reduce heat to mediumlow. Simmer, partially covered, for 30 minutes or until sauce has reduced slightly.
Add beans. Increase heat to medium. Cook for 15 minutes or until beans are heated through and sauce has thickened. Serve chilli with toppings.
Serve with rice, sour cream, cheese, guacamole…yum!!
XX Deb