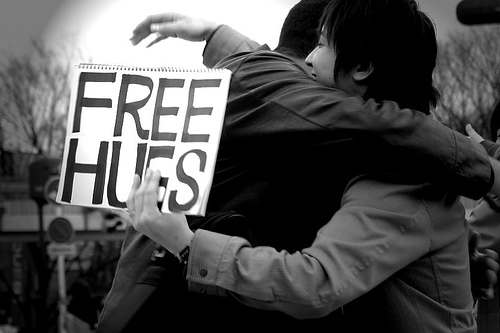 Can I ask a favour? I'm in a sentimental mood after watching a rather distressing story last night that resonated with me.
Go tell your husband, son, daughter, mother, sister, brother, dog, cat anybody even the person right next to you right now that you love them. Give them a cuddle squeeze of their hand. Let them know that you are there. Don't assume they know you love them, tell them. It feels good to get a hug and to be told that you are loved. It feels good to tell. Really good.
I use to think you could wear that word out that it would lose its significance. Its doesn't. You can't hear it enough when you are a parent and a child. Not enough.
Right now I run if I think that someone is coming in for some affection. Tell me you love me and its makes me squirm. I'm asked lots of advice and I'm honoured to give it but I duck for cover if that request is attached to some sort of emotion. It makes me uncomfortable that much display of honesty and authenticity.
It shouldn't. I dont want it to be.
So have a loved up Friday my lovelies,
xx Deb