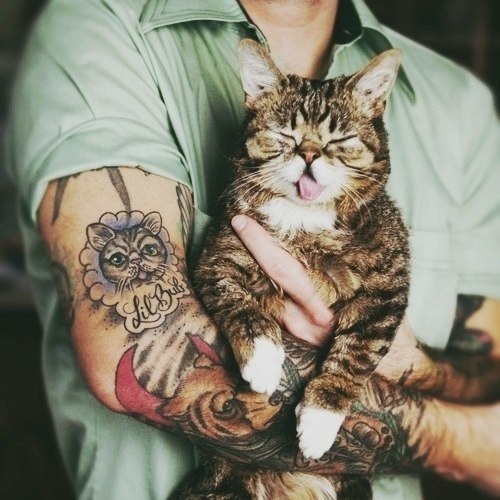 Until recently I was always that mother who would hold everything in from the kids. I would cry to my husband on the phone after my fourth night of little sleep in the spare room whispering like my tears were a dirty secret. I would hyperventilate or get a headache trying to keep the sobs in so that they would be none wiser. I would wash my face, take a breath, walk out into the kitchen and pretend it was all okay.
I don't know why I kept this side of myself a secret. The totally human one. I was honest with them about everything else and allowed them to be honest. And yet myself? Allow them to see that I was tired? Afraid and sad? Never. I would have rather eaten tripe after a cold swim in the artic sea.
And I yet remember the first time I cried in front of my kids- accidental of course. I had hidden in the pantry which is fine except that my pantry has glass doors, and I was ugly crying, so I was loud and somewhat scary looking. Unbeknownst to me my kids had seen and run to school telling anyone that listened mum was crying in the pantry on the phone to dad. Apparently, the teachers and other parents caught up in the drama dismissed this terrible news with that happens when mummies are tired. I never heard about it until the parent teacher interviews six weeks later where I laughed it off somewhat embarrassed that my kids had felt the need to tell everyone.
So I'm not sure what changed this year perhaps it was just time. Maybe I'm all grown up and can handle being completely honest or perhaps it's because our family is transitioning to our next stage and they are old enough to be told. Whatever the reason it happened this day and it will be one of those moments that will be earmarked in my heart for the rest of my life. I was working fulltime, husbands swing had changed as well as dealing with other dynamics that life gives you I wasn't coping. I wasn't coping with all the emotional stuff going on which had a flow-on effect to my physical handling of things and if I'm honest it had been going on two years now but as we know I haven't been all that honest that way.
So this day standing at the kitchen bench B1 was telling me about a lego set he was not asking but telling me but I took that as an ask. I took a deep breath to hold in the frustrated tears as I said to him I can't do that bubby. I don't have the means to get you there or give it to you. I am full to the brim. He looked at me, and I started to cry because I couldn't hold back the frustration anymore. And I never meant to tell him everything, but it all blurted out along with I'm not happy anymore. When dad is not here I'm doing this all on my own, and I'm not handling things. I can't do this for you without your help and still be okay. I vomited whole other bunch of truth I had been holding in, and I finished with I'm scared that this feeling will never go away.
At that moment I cursed myself because I worried had I said too much. Been too honest when they hadn't asked for it because the last thing I want is my children to carry my burdens, opinions, and impressions because I know what it is like to be told too much.
I looked at him to see if I had damaged him. To see if his eyes were wide and scared but instead, they were looking for mine. His big brown eyes danced as they met mine and I wanted to cry again but this time in relief and a whole lot of love, that I hadn't broken him.
He hugged me smiled said I know all of that and left the kitchen.
I hung my head down looking at my cheap Big W shoes and thought to myself perhaps you do while he went to his brothers who were pulling off the washing on the verandah.
I finished cutting the cheese for dinner and walked out to see what they were up too. I had half expected him to retell them the whole vomit fueled speech. Instead, in that short time they had obviously had a brotherly discussion because as he threw the clothes into the basket, they all stopped and turned to me. But it was only B1 who spoke he said to me it's our job to do a lot of things for you mum, make you cranky, angry and sad but it's never our job to be part of what makes you feel scared or allow you to feel scared. We will help you mum, but you got to tell us first.
I smiled at him as I heard the words back in my head you got to tell us first.
Being honest with my kids about how I am and what I am feeling has been life changing to my parenting and how we are together. Now don't get me wrong I don't offload on to my children. I am their parent, and I'm extremely careful about what I tell them contradictory there are rules with this honesty because it goes along with their wellbeing, but if something is bothering me that affects them I tell them I allow them to be part of the solution because if you aren't going to fix it then telling them is pointless. I think that is a pivotal point in being honest and sharing a 'burden.' If I am having a blue day and they ask what's wrong, I tell them, but I also say only I can fix that problem but thank you for asking and giving me your patience.
I thought this level of honesty would scare them that it would weaken our strong family unit, but it hasn't it's made stronger. And the best part the very part they tell me more, they are more honest about when they are scared and afraid. Such as last night B2 told me he worries about things till he can't sleep, we are now trying to fix that. And I know if I wasn't honest I know he wouldn't be either.
You got to tell us first is very much the rule.
xxDeb