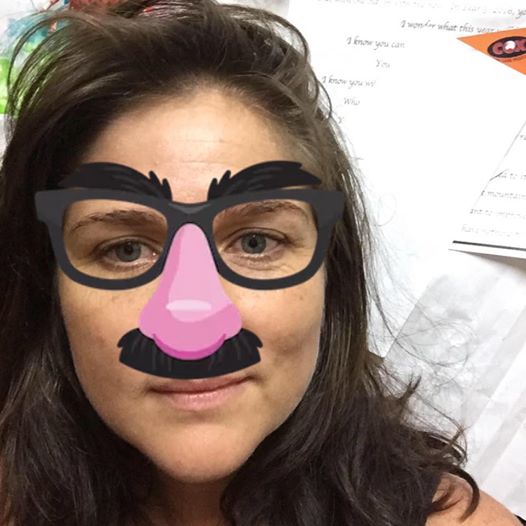 Tell me what it feels like he said.
I stood clippers in hand trying to think but I couldn't.
He waited, turned and walked away. The conversation ended.
Then I woke one night a kid squished either side of me and the dog between my feet. I shifted my foot, and she growled at the displeasure of being moved.
It was dark typically as it is at night time and I was hot so much for winter coming I said. He was at work, and I was here again alone in the dark but then even if he is home I am alone in the dark.
I thought about our conversation in the paddock and the despair that crossed his face as I told him I couldn't remember the last time I was happy.
You don't remember the last time you were happy? He said back like a question to himself like it was his fault but none of this is his fault and none of this should be taken personally. There is nothing anyone can do except love, care and wait. Wait, care and love.
Tell me what it feels like I heard him say in my head again as I propped myself up on my elbows.
But how do you describe nothing? You don't feel anything. No joy no anger no sadness nothing. You feel like nothing. Like the dark. Like you have no personality and your body is heavy from having nothing inside it. Being nothing is a heaviness that makes your legs drag and your heart ache.
It's like a sweltering uncomfortable dark summers night. Then you roll over into the arms of your sleeping child, and anxiety swells that you haven't given them enough of yourself. That you haven't been the best mum, wife, sister, child, friend or employee you could have been and so anxiety, then guilt sits quietly and comfortably next to the nothingness like friends at a movie.
Except it's not like what it is in the movies scenes of crying in corners or rolled up in bed.
Not everyone suffers like that. This is functional depression; well that's my word for it.
For some, it is just moving from one task to another because not everyone wants to die when they have depression it's just that they believe if the did they wouldn't be missed.
We are a strong breed, stronger than most and when you are through the other side seeing that is easy but when in the midst of it's hard and shitty .
Life is foggy, things a little harder, you struggle to get things done, stay afloat to keep in contact with those you love and so you withdraw because to show the struggle is less than flattering. And it's not to say you don't appreciate life or the beauty of it, you understand you are loved, it's just that you don't think you give enough or that you are enough. But regardless of you get on with it because not to wouldn't be good enough.
Then as you think some more in the dark of how and why you got here anger slips in. For some, I think that's a good thing because anger is a feeling and having anger about something and someone is better than nothingness, anxiety, and guilt. That is providing you deal with it properly, but common sense doesn't go out the window when you have depression. It's just sometimes desperation moves in. It's just how you deal with that is up to you is. I'm yet to be desperate I'm too busy fighting I have made my choice their careless words feeding my fear and this now will not beat me.
So you toss, and you turn in the dark sometimes accidentally on purpose waking a child. They will flop their heavy sleep filled body onto you with a murmured I love. You will stroke their hair; your heart will break and sometimes that is enough to find your way back to sleep free of the dark. Or sometimes it will swell your heart open enough to make it through another day in the hope today will be the day the fog is gone, the nothingness is replaced with even just a little bit of joy, and the heavy becomes a slight skip.
That is what feels like.
Life line 131114.