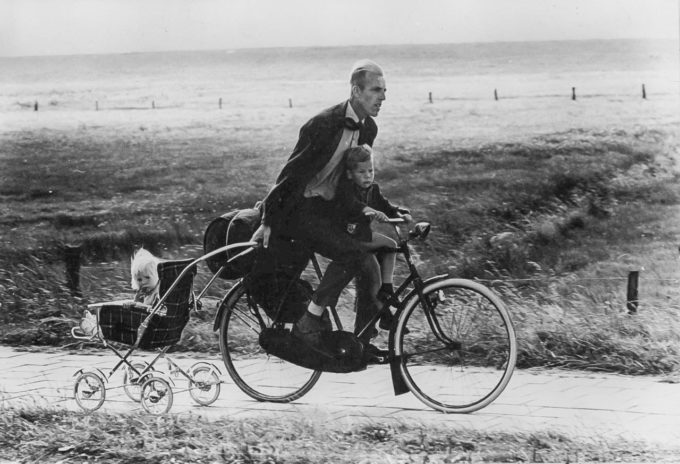 He has such a good sense of self and resilences she said.
I smiled because that hasn't come by accident.
Over the past three years, we have spent many a night consoling B1 on how kids have called him names. They would tell him he was weird, had a brain the size of an atom and make him the butt of the joke. They said he needed socialising and was weirdly introverted. Even this year he has mentioned kids are calling him retard and a weirdo but we are waiting to see if that's just a settling in process to high school and he is just to give us the word and we will address it.
I know 'kids can be cruel right?' But there is more to this so far a success story.
On the day the bullying got too much; B1 had the biggest meltdown of his life on the kitchen floor. Previous to that we had never had one. It lasted over 40 minutes. I hadn't been aware of the constant name calling, the shouting across the schoolyard that he stank and that he hadn't washed his hands in the toilet. Until now I thought he was fine but his mate Mr L had left some months before and as it turned out Mr L was his wee protector. They made ape noises when he walked past. Accused him of doing things he hadn't done, laughing at him when he tripped, throwing his belongs between each other, slapping him hard during games, inviting him to play but then ostracising him and then when caught out saying it was a joke. Everything is forgiven when it's feigned as a joke.
All that came out in the most horrible way that night. I have never been so scared, and angry for him in my life. I felt like I had failed him and had I and two others not witnessed the children 'doing it' to him on two separate occasions I would have perhaps thought my child was to blame. That he was too sensitive, had initiated it by weird behaviour or he was lying but he wasn't because this is the thing Aspergic children cant lie. They see things literally in black and white.
Trouble is these children on their own are lovely. Sweet, well behaved and well-mannered children. I know I have had them here on several occasions but put them in a pack and they are climbing for top dog and will use the soul of the quietest in the pack to get there. That quiet one this time around happened to be my boy. The one who knows they are making fun of him but cant work out why and doesn't know how to fight back because why would you do that to someone you called a friend.
Following the meltdown I approached the school when I shouldn't have. I was tired, exhausted and so I accepted their justification of what was happening. I understood their position to a degree, they hadn't seen the 'bullying' and so couldn't help me or help him. So they along with me in my tiredness went along with that he was most likely misreading boys banter being Aspergic and all. The best they could do was talk about good behaviour within the classroom and have him attend social classes. The meeting achieved little and left me feeling like some neurotic mother who was taking everything too personally and perhaps I was and am but I felt like I was alone on the matter because really what can a school do? Seriously what can they do?
I must, however, give congratulations to his year-end teacher for the attempt he made, however, this problem was just too big, had gone on too long and in B1's words, it had become part of who these children were when together. He spent all of last year in the classroom or at the library rarely in the playground.
It should be noted that this is the story from the other side and none of this is meant to be hurtful.
I resigned after that meeting with the school that we were on our own like always and the only way we could beat the bullying was own the problem and create a better child with a better sense of self; the ultimate silver lining. Here are a few of the things we did along the way not just for B1 but all of our children.
The number one thing we assured him was that he could always come to us, that we were his team. As his team, his brothers, us as parents and other family were his team. We are what he needs that we would always have his back if he was honest with us. Lying was never an option; it never is.
We also told him if push came to shove and he needed to physically defend himself then to do so and we would back him. We advised the school on our stance for not only B1 but have had to do so for B3.
We made sure that he understood that secrets like the one he had been keeping didn't fix a problem and he had to always talk to us. There is nothing we cant fix together.
We took on responsibility and talked about banter and other social situations. We talked about what was okay and what wasn't.
We talked about that there are people and kids like this world over and we will run into them everywhere. Its how we handled them that makes the difference.
We talked about the difference between meanness and bullying and what to do about it.. It's important to know the difference. It's empowering when he can see it. Meanness is a one-off and when addressed it stops often the child doesn't know they are doing it. Bullying, however, is when they carry on regardless knowing how much it hurts the other person.
We acknowledged how much bullying hurts and never do we tell him that how he is feeling is wrong or to suck it up. We asked if he needed or wanted to speak to someone other than us.
We ensured that he understood that school is just school and it's not forever. He now talks about school as a place of education and not a social station. On the extreme days, we tell him making friends is not the point of school. We mentioned how I had lots of friends in school and yet now as an adult I can count them on one hand and not one of them went to the school I did. In fact, I haven't seen any of them since leaving year 12.
Social media is a no-no. He is disappointed but he gets it.
We told him school is not a high school musical its a lot more ordinary than that.
We developed his strengths. He loves art and swimming. We ensured he and we invested in those. We built him up using those strengths. Having an interest outside school I think was our saving grace for a long time.
We helped him nurture his weakness. Where it mattered we got outsourced such as tutoring and doing extra work at school. When it didn't matter we told him we cant all be good at everything. We are very proactive and responsible in his school work.
As parents, we watched the language even more at home. Certain words have been banned in our house such as idiot, fatty, retard but the list has grown.
We talked about how a bully will win if he starts to believe what they are telling him and the only people he should listen to are the ones who love him and have his back.
We encouraged relationships for him outside the school. This was hard given how withdrawn and scared he had become but he contacted an old school friend who had left the area and we encouraged that. This young man now lives 9 hours away but they text and see each other when we can arrange it. It makes B1 believe he is worthy of a friendship of a good person.
We left relationships ourselves that werent healthy for us and nurtured the ones that were. We did this especially for them.
I will mention that every contact you make with a school is recorded against your child's record. All phone calls, email, notes and visits. Ask for a copy of that recording and what was said. For later down the track, if you need it.
Regardless of we like to think we are walking the walk and talking the talk as best we can to create a better child in the long run. So no matter how hard the world is he will always come out on top.
xx Deb