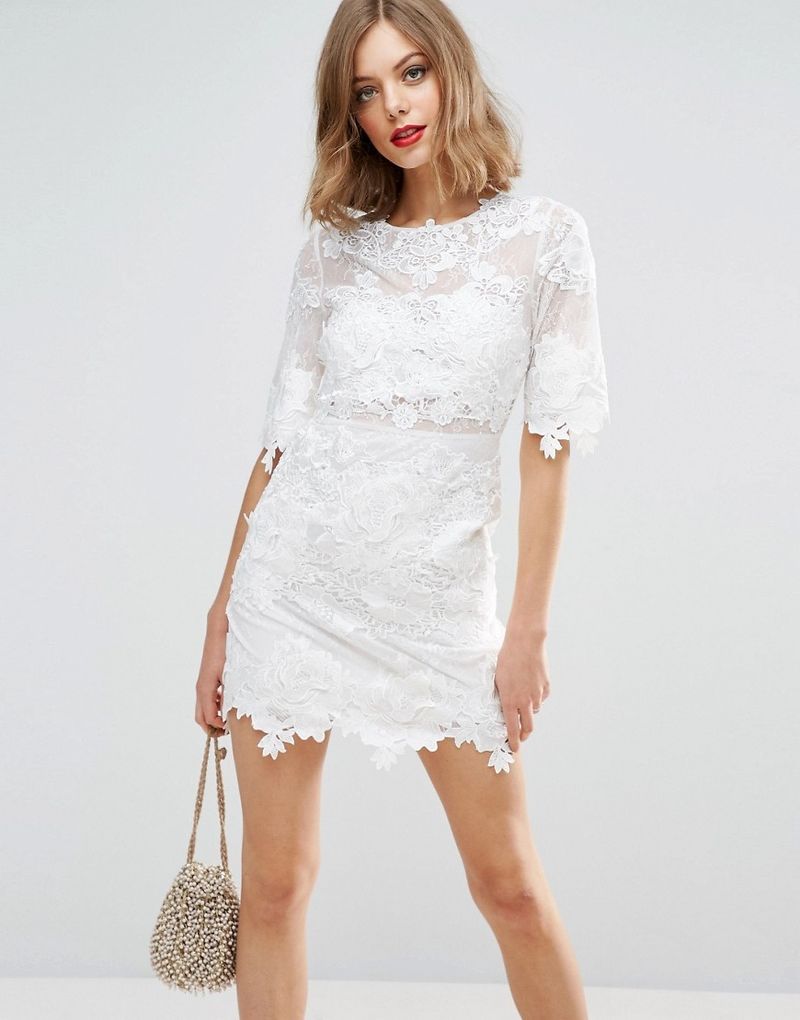 Lace Embroidered Mini Shift $235.00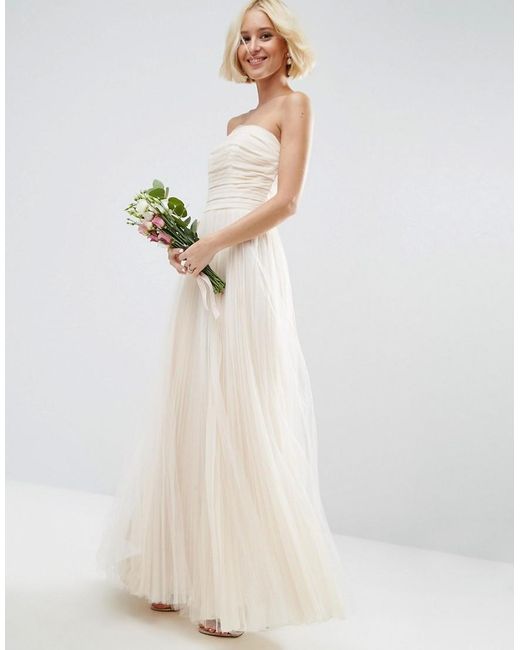 Ruched Mesh Bandeau Maxi Dress $293.00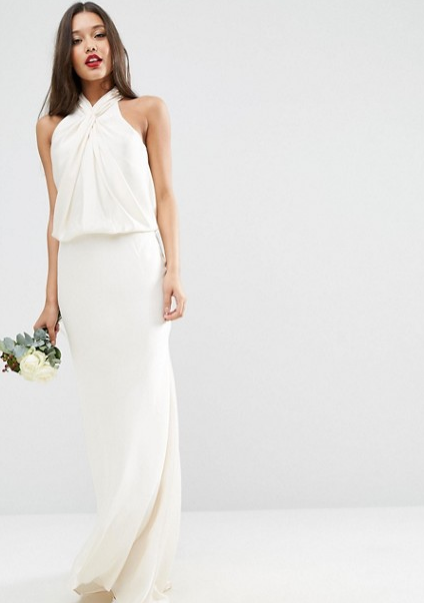 Draped Halter Neck Maxi $235.00
I brought the second wedding dress I tried on. I hated the whole shebang.Getting married has to be an introvert's worst nightmare. Trying on dresses on a purpose built podium with strange women ushered around me fluffing out the bottom of my dress, tugging my hips and cupping my breast, whilst telling me I needed a tan. So to avoid the sheer horror that was unfolding around me I said yes that one before another stranger gave me a second glance. We were in and out of the shop in less than an hour.
Now if only I had internet shopping back then like we do now, I may have worn something a little more "me" than "just get me the hell out of here" style and so here are some of ASOS pretty wedding styles.  Beautiful, affordable and can be deliberated about in your lounge room.
My advice use the video option to see how the dress sit and really look.
xx Deb